BnEI joins the industry in combating unfair competition and unethical …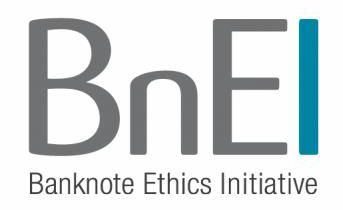 BnEI joins the industry in combating unfair competition and unethical behavior
04.07.2019
With great interest we are following the work of the Banknote Ethics Initiative - an international non-profit organization that defends high ethical standards for doing business and preventing corruption within banknote production. There are almost no publications on its activities in Russian press. BoW would like to fill that space. Our correspondent talked with Antti Heinonen, the "legend" of the foreign currency industry, chairman of a non-profit organization Banknote Ethics Initiative.
Correspondent: As far as we know, the launch of this initiative and foundation of the Banknote Ethics Initiative was officially announced at the Currency Conference in Athens in May 2013. If possible, for our readers who, for some reason, are completely unfamiliar with this initiative, tell us a little about the history of the project.
A.H.: The idea of taking a joint position against unfair competition and unethical behavioor in the banknote market, was raised seriously among some industry leaders in 2012. After finalizing the major building blocks - the Code of Ethical Business Practice and the Audit Framework 'Äď and agreeing on its governance structure as a not-for-profit Association under Belgian law, the Banknote Ethics Initiative (BnEI) was launched in May 2013. BnEI functions like other associations with the highest decision-making body being the General Assembly, which appoints the Members'Äô Committee. The Members'Äô Committee is selected on the basis of a rotation and governs BnEI between the annual General Assemblies.
The first companies received BnEI accreditation after comprehensive audits in February 2014. Since then, 14 companies have successfully completed the BnEI audit and have been accredited by an independent BnEI Accreditation Council. In addition, two companies are currently in the process to become accredited.
Correspondent: What was the background for creating the Banknote Ethics Initiative - in terms of preventing corruption and complying with the requirements of antitrust laws in the banknote industry?
A.H.: The background of BnEI has very much to do with the nature of the banknote industry. As we know, it is a global industry, given that banknotes are needed in every country in the world. The industry has a high level of concentration. Also the fixed costs for producing banknotes are high which imply economies of scale and competitive pressures on the supply side, adding to standard risk of bribery/corruption on the demand side. In addition, because of the global nature of the industry, agents and intermediaries are extensively used in selling the products, instead of companies using their own sales staff. Agents are widely recognized as one of the highest risk factors for corruption.
These inherent risks and some corruption investigations prompted BnEI to demonstrate that the industry takes the risks seriously and is responding with developing a mutually-agreed set of audited standards with an objective to create a 'Äėlevel playing field'Äô.
Correspondent: With what issues you were faced at the start of BnEl activity?
A.H.: The launch of BnEI was received very positively by the customer central banks. Several central banks and their chief cashiers indicated that they would like to support BnEI. Given that eligible members of BnEI were defined as manufacturers of banknotes and suppliers of their components, equipment or services, we have developed several ways for central banks to express their support for the objectives of BnEI.
Naturally, another matter was to raise awareness on BnEI and the importance of business ethics within the whole banknote community. So we give presentations on BnEI at various conferences and seminars, in addition to having bilateral discussions with companies and central banks.
Correspondent: Members must adhere to a strict Code of Ethical Business Practice. All organisations that have signed the Code must become accredited after passing an audit carried out by a third-party auditor. How often an audit should be done, and how was made the decision about this frequency? This is a paid service?
A.H.: When signing the Code the company should demonstrate commitment to and be assessed against eight principles of ethical business practice. These principles refer to leadership, responsibility, policies and procedures, due diligence, training, compliance declaration, internal monitoring and external assessment.
After signing the Code, the company is expected to be audited and accredited within 12 months. The audits take from 12.5 to 23.5 man-days depending on whether the company has one or several sites. They are carried out by two independent assessor companies, GoodCorporation and KPMG Brussels. The consistency of the audits is ensured with limiting the auditors to named persons within the two companies. They are, however, also allowed to involve their local staff with the audits. The audit is paid for by the company directly to the assessor company without BnEI involvement.
The full audit will be reiterated every 3 years. During this 3-year period accredited members send annual confirmation letters or have surveillance visits depending on the results of the audits. The 3-year frequency is based on best practice.

Correspondent: At this moment there are 12 Accredited BnEl members on your site[1]. Membership is open to all banknote industry suppliers, irrespective of their size and experience. But preparing for any audit is a fairly time-consuming procedure. What benefits does BnEI membership provide to suppliers?
A.H.: Yes, the audits are very comprehensive, but they also have clear benefits. First and foremost the BnEI accreditation provides assurance to the board and senior management that the company is complying the highest industry standards. If the policies and control systems of a company are shown to be robust and the company is accredited, then incidents could only arise as a result of lone/rogue employees or agents. This would lead to disciplinary action/termination, and would not necessarily deteriorate the company reputation. Moreover, in case of an investigation, BnEI accreditation can serve as evidence to the prosecutors and courts that the organization had taken significant steps to prevent corruption.
Furthermore, the BnEI Audit Guidance Manual gives guidance on what is best practice, and an indication of adequate procedures. A joint initiative provides moreover comfort that the company is not 'Äúgoing it alone'ÄĚ, and assurance that their key sub-contractors have also achieved a common high standard.
Finally, BnEI provides a forum to develop best ethical practices in line with the requirements of society. Societal expectations are continuously evolving, therefore the manual is updated from time to time. The recent update especially focused to the establishment of detailed, principles-based criteria to justify the remuneration levels of agents.
Correspondent: What is the role of central banks in supporting the initiative and setting high ethical standards for doing business in the banknote industry? How active are issuers in this matter?
A.H.: A Collective Action by banknote suppliers and central banks working together is an innovative and powerful tool to help achieve fair, efficient and cost-effective procurement. Central banks can support the objectives of BnEI with a number of measures. As you mention, they can indicate their support on the BnEI website (http://www.bnei.com/). Currently, this has been done by 40 central banks from all continents. By this, the central banks signal their moral support for ethical business practices, and to a healthy banknote market. Central banks can also consider using some form of an Integrity Pact in their banknote procurement or use BnEI or equivalent as prequalification criteria in their tendering. The role of the central banks as customers to the industry is crucial for raising the ethical standards of the industry. There is good progress but the central banks could do more.
Correspondent: How does BnEI convey to the general information the examples of the best procurement practices in the banknote area? What tools does offer to central banks?
A.H.: BnEI is working with the Basel Institute on Governance to tailor tools to promote transparency and prevent corruption in public procurement. These tools can be tailored to different countries' legal frameworks and industry specifications. This service is offered to central banks at no cost to the stakeholders. An Integrity Pact is one of these tools.
Correspondent: For now BnEI has developed integrity pacts (An Integrity Pact (IP)) for central banks usage and other government organizations in their tenders. Tell us more about these covenants.
A.H.: An Integrity Pact is an agreement between bidders, the end customer and a monitor. Its aim is to ensure a clean, transparent and fair tender process. Integrity Pacts have helped since the 1990s to prevent corruption in public procurement in over 20 countries in a range of sectors. In some countries they are used in all public tenders above a certain value. BnEI believes that there is scope to improve the integrity of the banknote procurement process and is therefore urging central banks to get in touch to learn more about the options with no obligation.


Correspondent: The question arises, whether the customer has the right, for example in the form of a central bank when announcing a tender, to indicate acceptance by the executing company of the Banknote Ethics Initiative as a mandatory condition for admission to tender participation? Would not the rights of manufacturers who have not submitted an application for BnEI audit be infringed?
A.H.: BnEI offers indeed central banks visibility to its Audit Guidance Manual, which will enable them to better understand the rigour of the process of BnEI accreditation. The Manual also provides the central banks with the possibility to require that such ethical criteria must be fulfilled by all bidders in their banknote tender processes. Is it then the BnEI accreditation or equivalent which the central bank requires, is up to the central bank. I do not see any infringement if central banks are requiring ethical business practices from their suppliers. The first central banks are already using such criteria, and according to the responses from central banks we expect the number to increase in the future.
Correspondent: The International Organization for Standardization (ISO) has recently developed a new ISO 37001 standard to help organizations to deal with bribery and promote ethical business culture. The new standard widely covers the principles and processes necessary to protect the organization from bribery and corruption risk. Like most standards, ISO 37001 is intended for general use in any type organizations that are at risk of corruption.
How does this standard apply to the banknote industry?
A.H.: It is evidently good news for the whole banknote community that more companies certify themselves either within BnEI or ISO 37001. However, the BnEI Audit Guidance Manual and the ISO 37001 Standard are different standards that diverge on a number of topics and scope. The BnEI Manual has been designed specifically for the banknote industry and has been tailored to the risks and practices within this industry. The ISO standard was developed for all entities in the public and private sectors.
The most important difference is that antitrust is prominently referenced throughout the BnEI audit. Collusive practices in a procurement process may also be related to corruption risks. The ISO explicitly excludes antitrust entirely. In addition, BnEI is not only addressing prevention of corruption or compliance with anti-trust, it is able to focus on a range of unfair business practices in the banknote market.
Correspondent: BnEI does exist for six years. How, in your opinion, has the industry changed in terms of the transparency of the organization of procurement procedures? Does BnEI track facts of corruption? Are there any positive developments?
A.H.: I think independently whether a company is a BnEI member or not there is general agreement that BnEI has had a major impact on the market behavior. BnEI has developed measures to monitor and report on any suspicions which would compromise the reputation or credibility of BnEI. BnEI has also established a whistleblowing system within the membership. There is clearly positive development. Ensuring integrity in banknote procurement is in everyone's interests: because it improves trust in public institutions, increases competition between bidders and creates a level playing field for bidders.
Correspondent: How do you assess the role of BnEI as a whole and in what direction are you planning its further development?
A.H.: Our vision is to make BnEI all-inclusive within the banknote industry. As I mentioned earlier, BnEI can in principle address any misbehavior in the banknote market. In view of the reputational impact on a central bank if one of its suppliers is target of corruption investigations, central banks should demand that their suppliers are accredited as regards ethical business practices. Here there is still a lot to do.
Correspondent: Is the development of industry self-regulation indicated as future tasks for BnEI, if so, in what format?
A.H.: Yes, BnEI is self-regulating in the sense of creating consistent high standards across the industry. However, BnEI Code is based on best practices and the Audit Framework has been developed by an external company. Furthermore, the two independent auditor companies also assess companies in other industries. BnEI companies are then benchmarked against all of the companies they audit. This will ensure that BnEI neither marks its own homework nor becomes too insular in respect of what constitutes good ethical practice.
Correspondent: Mr. Heinonen, let me thank you for a meaningful conversation and wish further successful work! There is no doubt that she will held at the highest level, and the currency industry and all users of cash are will benefit because of the implementation of this initiative.
---
[1] Canadian Bank Note Company, CCL Secure, Crane Currency, De La Rue, G+D Currency Technology, KBA-NotaSys, Note Printing Australia, Orell F√ľssli Security Printing, Portals, SICPA Security Inks & Solutions Division, South African Bank Note Company and SURYS.
Similar news