The Challenge of Digital Secured Documents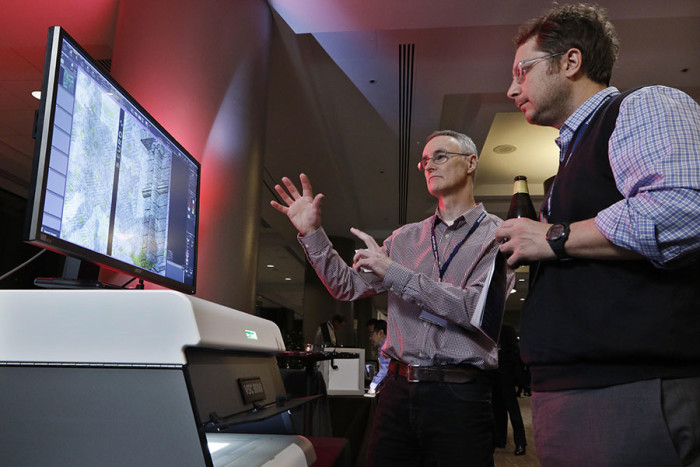 The Challenge of Digital Secured Documents
29.08.2019
The first Digital Document Security™ Conference, organised by Reconnaissance International and held in Berlin in May, attracted round 100 participants from 26 countries and 67 different organisations. They were drawn from government banknote and ID issuing and enforcement agencies, banknote and secure document providers, universities and research institutes, and from the new feld of digital transaction and ID systems, such as Google, Veridos and Scytáles.
DDS is the sister event to Optical Document Security™, a biennial event well-known to the banknote industry. But the focus of DDS is on the transition from physical secured documents – banknotes and identity documents – to digital methods for financial transactions and storing identity credentials. Whilst acknowledging the disruptive nature, convenience and vulnerabilities of purely digital methods, the conference also looked at whether the two domains of physical and digital can coexist, and if so how.
The safety and security of digital identity and fnancial transactions was the underlying theme to emerge from the presentations and discussions. The former included a keynote paper from Ian Lancaster, DDS Co-Chairman, in which he pointed out that physical secured documents have a thousand-year history, giving a wealth of experience to the issuers, producers and examiners, so items such as banknotes and passports now have a high level of protection built in.
One result is that the number of counterfeit banknotes and the incidence of fraudulent passports have been falling, but it also leads to the high level of public trust in these and similar documents. He also pointed out that the move to digital systems for transactions and ID represents a shift in the balance of power, from issuers (often government agencies) to the public, who own and control what is on their smartphones.
A question examined at DDS is whether digital systems can match this level of security and gain the same level of public trust. Several presenters showed how their digital ID or transactional systems work and their built-in security, while presenters from newer companies that specialise in digital system' security focussed on their specific approach.
Delegates acknowledged the fragility of public trust, identified in a presentation by Dr Alan Hodgson, Co-Chairman of the Conference, who pointed out that 'trust takes a long time to build and no time to destroy'. On the other hand, a key driver for digitalisation is public convenience, although this convenience may jeopardise or compromise security.
DDS is the only event that focuses on the security of the document and the concomitant personal information in this fast-moving field, and the response from delegates was overwhelmingly positive. The next event will take place in October 2020, again in Berlin.
Similar news