Tax Stamp Forum Goes Back to Where it All Began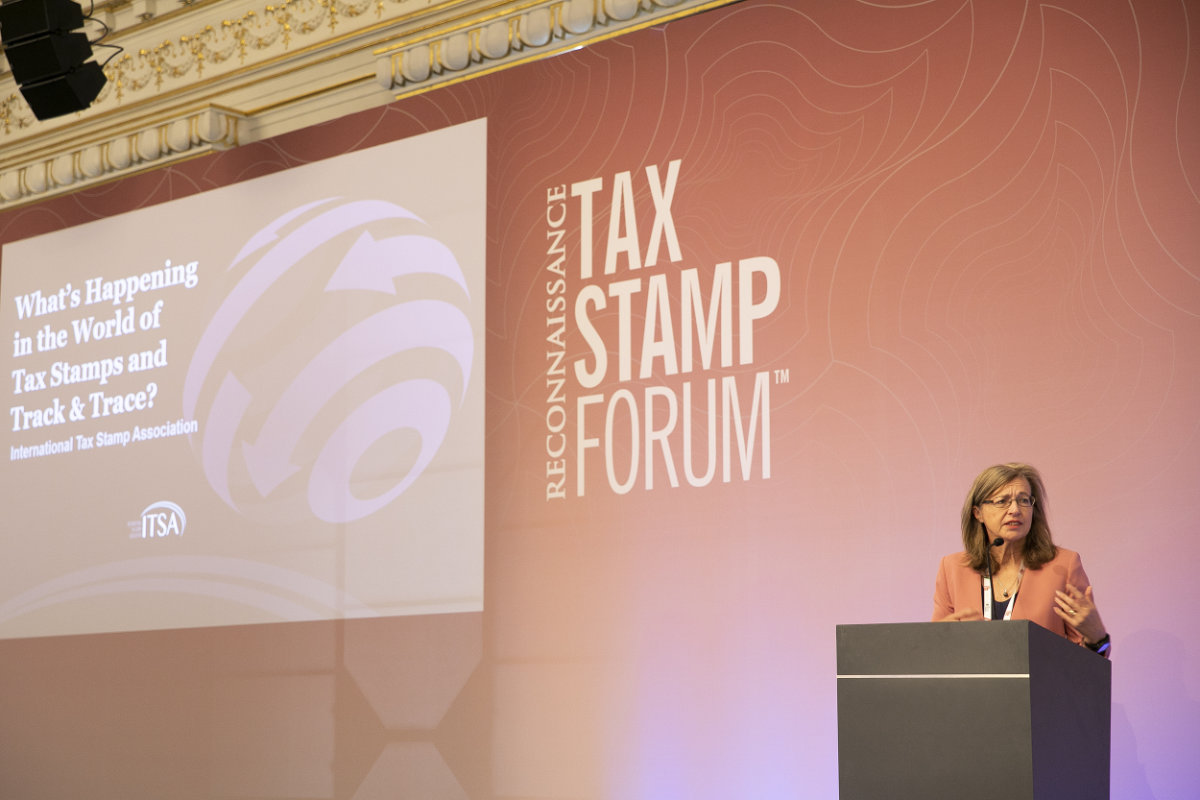 Tax Stamp Forum Goes Back to Where it All Began
26.09.2019
This year the Tax Stamp Forum turned 10 years old, and to mark this milestone anniversary, we thought we'd return to where it all began 10 years ago, by holding the 2019 forum in the same city. And we have to say that it was great to be back!
The forum kicked off with a brief introduction by Astrid Mitchell, Chief Executive, Reconnaissance, who took us on a journey through the different locations that have played host to the event over the last decade.
After Budapest in 2009, the forum moved to London in 2011, and then across the pond to Washington DC in 2012. It then came back to Europe in 2013, in Vienna, before heading off to Dubai in 2014, then back over the Atlantic to Miami a year later, and Berlin in 2017. The 2018 event was a milestone in that it was held for the first time on African soil, in Nairobi, Kenya. And now back to Budapest this year.
This gives a total of nine forums – as opposed to 10 – given that up to now they have been held every 15 to 18 months.
You will see that we have endeavoured, in general, to cover locations where there is interest in and activity around excise tax stamp programmes. However gaps remain, particularly in respect of Asia and Latin America, and we do need to look at bringing future forums to these regions, especially given the extensive tax stamp activities taking place there – and also given that Tax Stamp Forum is a global event which needs to be globally present.
As Astrid Mitchell commented in her opening remarks at this year's event, 'although we use the words 'tax stamp' to describe this forum it covers so much more than the stamp itself. The stamp is a component of a much broader ecosystem for excise collection, product authentication, secure track and trace and production monitoring.'
She continued, 'we would like to think that, with all that's been going on, at international level in particular, with the FCTC Protocol and EU Tobacco Products Directive, that when we were setting up the Tax Stamp Forum 10 years ago, we saw all these developments coming. But to be honest we didn't really, it just sort of happened, but I'm glad that we were fortunate to be there at the right place and right time in order that we can now be of service to those concerned by these developments.'
Attendance honours list
To mark the 10-year anniversary, Astrid presented an 'honours list' of 10 delegates who had attended the first forum in 2009 and who were also present at this forum 10 years later. And out of those 10 delegates, two were identified as having attended all nine forums: Pat Fitzmaurice of DLR Security Concepts and Kelly Smith of Ashton Potter. Astrid congratulated these longstanding delegates and as a token of appreciation for their continuing support presented them with a bottle of Pálinka, the local Hungarian fruit brandy, complete, of course, with a tax stamp.
Some stats
The 2019 event was attended by just under 240 attendees from 50 countries and 116 different organisations. In addition, around 25 government organisations from across the world were in attendance, mainly consisting of tax revenue authorities. These included authorities from Guyana, Chile, Israel, Poland, Rwanda, Kenya, Uganda, Georgia, European Commission, Pakistan, Bangladesh, Sri Lanka, Mauritius, Botswana, India, Thailand, Italy, Spain, Ireland, Taiwan, Moldova, Lesotho, Romania and of course the host nation, Hungary.
Georgia here we come
To kick off the next 10 years of the Tax Stamp Forum, we are pleased to announce that Georgia Revenue Service has invited us to hold the next event in Tbilisi, Georgia. We are also happy to advise that from now on we will be holding the forum on a 12-month cycle, therefore the date for the Tbilisi forum will be October 2020. So please mark your diaries now!
And one other change to announce is that Tax Stamp Forum will now be called:
Tax Stamp & Traceability Forumâ"¢
This change is in line with the fact that, as Astrid said above, it's not just about tax stamps.
On a final note, Reconnaissance would like to express its sincere thanks to the 13 sponsors, 21 exhibitors, 35 speakers and panellists, government authorities and all other delegates, for making the 10th anniversary Tax Stamp Forum an event to remember.
THANK YOU!
Similar news