Banknote 2020: New Perspectives from a Trusted Forum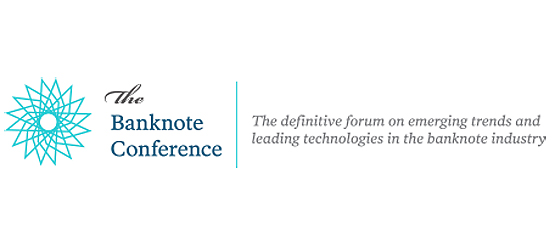 Banknote 2020: New Perspectives from a Trusted Forum
06.11.2019
This independent event will once again gather the best minds in the industry in Washington, DC from May 11–14, 2020, with a distinct focus on new ways to approach the traditional banknote.
Since 1998, the Banknote Conference has been the definitive forum for emerging trends and leading technologies for the industry. Organizer Currency Research (CR) will continue to bring together the leaders and innovators from central banks, printworks, academia, professional associations, and the private sector to discuss how the industry can innovate, collaborate, and deploy technology with a common goal to maintain cash as a relevant payment instrument worldwide.
In a climate of deep disruption, Shaun Ferrari, co-chair of Banknote 2020, said, "It's time to see how banknote technology is adjusting to current challenges and how it must adapt to stay ahead of the game."
Under Consideration
The Banknote Advisory Committee, led by Roland Costa, Banknote 2020 co-chair and recently retired CTO of the Federal Reserve's Currency Technology Office, is comprised of well-respected leaders from the private sector and central bank community: Tim Driscoll (Authentix), Arie Piet (National Bank of Belgium), Helena Tejero (Banco d'España), Richard Wall (IACA), and Lydia Yip (HKMA), along with key CR experts.
The committee has worked together to identify "hot topics" for discussion:
Reducing the Ecological Footprint of Banknotes
Central Bank Research and Expectations for New Features
Designing Notes for the Automated Cash Cycle
Artificial Intelligence (AI), Machine Learning and DLT Applications in the Banknote Industry
Collaborative Partnerships: Perspectives for Both Industry and Central Banks on the Benefits and Challenges of Working Together and Sharing Information
Latest Research and Developments in Currency Production and Technology
What is the Ideal Banknote of the Future?
Risks to Cash: Counterfeits and Cyber
According to Shaun, "Delivering an independent program that meets the needs of central banks and printworks is a cornerstone of CR's approach to the agenda. Delegates can also expect valuable input from a wide range of autonomous industry-leading sponsors."
Further Exploration
Back by popular demand after Banknote 2018, pre-conference programming will have a compelling look at potential "next-gen technology" at the Technology Ideation Workshop, with area academics presenting their research.
The IBDA World Banknote Workshop will also take place in advance of the main program. Mark Stevenson, IBDA President, said, "Our objective at the Banknote 2020 seminar is to present the key WBP concepts and outputs from a design, manufacturing and user perspective. By sharing this information at Banknote 2020, we can build a bridge between what the WBP designers' vision of the future is and how the new ideas and concepts could be realized in future series of banknotes."
Delegates can also expect next-level discussions at the 3rd Annual State Printworks Summit and the 2nd Annual Polymer Users' Summit, building on the frank and open exchanges from the earlier sessions held at Banknote 2018 and the 2019 Currency Conference.
Central banks will again offer presentations of their new series in the New Banknote Series Discussion Center. CR invites central banks interested in discussing their new series to contact Dan Harrison, CR's VP of Operations (dharrison@currency-research.com).
Last but not least, there are the mainstays of the Banknote Conference that will once again be on the agenda in 2020. The winners of the IACA Excellence in Currency Technical Awards– the industry's prestigious recognition of excellence from its peers – will be announced on the main stage. The Bureau of Engraving & Printing will once again welcome Banknote 2020 delegates with an exclusive behind-the-scenes floor tour. Finally, the Banknote Achievement in Technology Award will honor an individual who has provided outstanding technical contribution to the industry during his or her career.
For more information, visit www.banknoteconference.com.

Similar news