Virtual Awards for RealLife Winners of Technical Excellence in …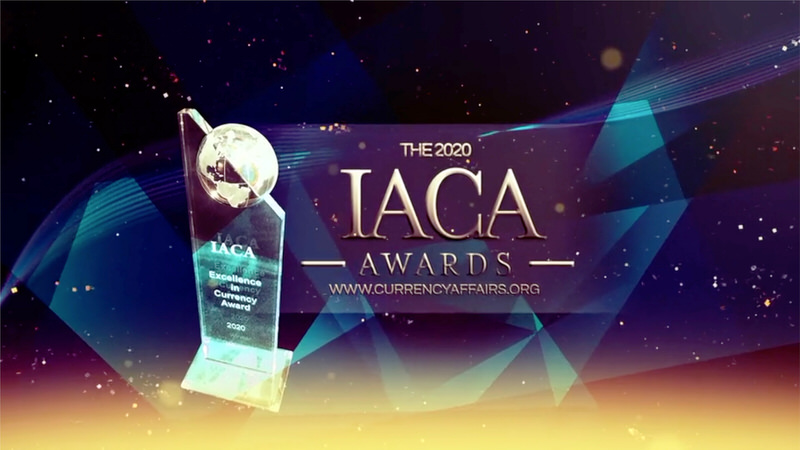 Virtual Awards for RealLife Winners of Technical Excellence in Currency
07.12.2020
One of the many casualties of COVID this year was the Banknote Conference, which is normally host to IACA's biennial Excellence in Currency Technical Awards. With Banknote now taking place in 2021, IACA decided to take the awards online, and announced the winners of the three categories in a virtual ceremony held on 17 November.
Finalists for the Best New Currency Feature or Product category included the European Central Bank with the satellite hologram on the new €100 and €200 notes, a new projection-based feature from the Reserve Bank of Australia, the optimised RAPID® security thread in the Bahamas new $5 notes created by a team of Landqart, Canadian Banknote Company and Crane Currency, and the Varifeye® CC Patch from Louisenthal that features in the Central Bank of Oman's new 50 rial note.
The winner was Note Printing Australia for the Central Bank of the Solomon Islands new $5 featuring SUSI Flip™, an offset UV phosphorescent feature created using the Koenig & Bauer Simultan 4 in which two UV inks are held in tight registration to create a third colour.
The winner of the Best New Currency Innovation category was De la Rue for its Advanced DLR Analytics, a service offered to central banks based on aggregated data on banknotes in circulation in many countries.
The other finalists were KURZ with KINEGRAM® APL, the hybrid micro- and nano-structures from Nanotech Security Corp, and the Monetary Authority of Singapore's pre-ordering process for its bicentennial $20 note.
The fnal category – Best New Environmental Sustainability Project – was a first for the awards. It was a keenly contested category with five finalists, including Oberthur Fiduciaire with its Earth 365 Challenge, Banco de la Républica Colombia with its Actions Towards Environmental Sustainability, CCL Secure's optimisation of the Guardian® manufacturing process and De a Rue's Carbon Neutral Banknote Service. All of the projects involved include a variety of changes to industrial processes, architectural design and resource consumption.
The winner was Louisenthal for its 'Banknote: How a Value Chain Becomes Sustainable' initiative, which is working to put the environment at the heart of everything the company, and its parent Giesecke + Devrient, does and produces.
In the meantime, IACA has announced a new category of awards for next year, which will recognize the measures developed by organisations in across the currency community to deal with, respond to and mitigate the impacts of COVID.
Similar news